Environmental Consulting Throughout New England
Asbestos • Lead • Indoor Air Quality • PCBs & Mercury • Mold
Asbestos Abatement Project Illustrated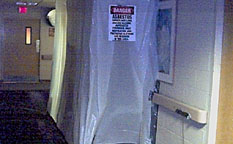 Asbestos containing floor tile removal begins with containment of the area with two layers of poly sheeting. A decontamination facility is constructed to allow asbestos personnel to enter and exit the work area, suiting up in protective clothing and showering on exit.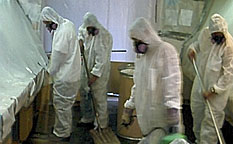 Floor tile is lifted using scrapers and hand tools. Water is used to decrease the risk of asbestos fibers becoming airborne.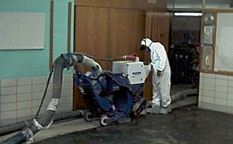 In some circumstances, a machine is used to remove the underlying mastic by shooting lead shot at the floor to loosen the mastic before being brushed and vacuumed into the machine.

« PREV
---